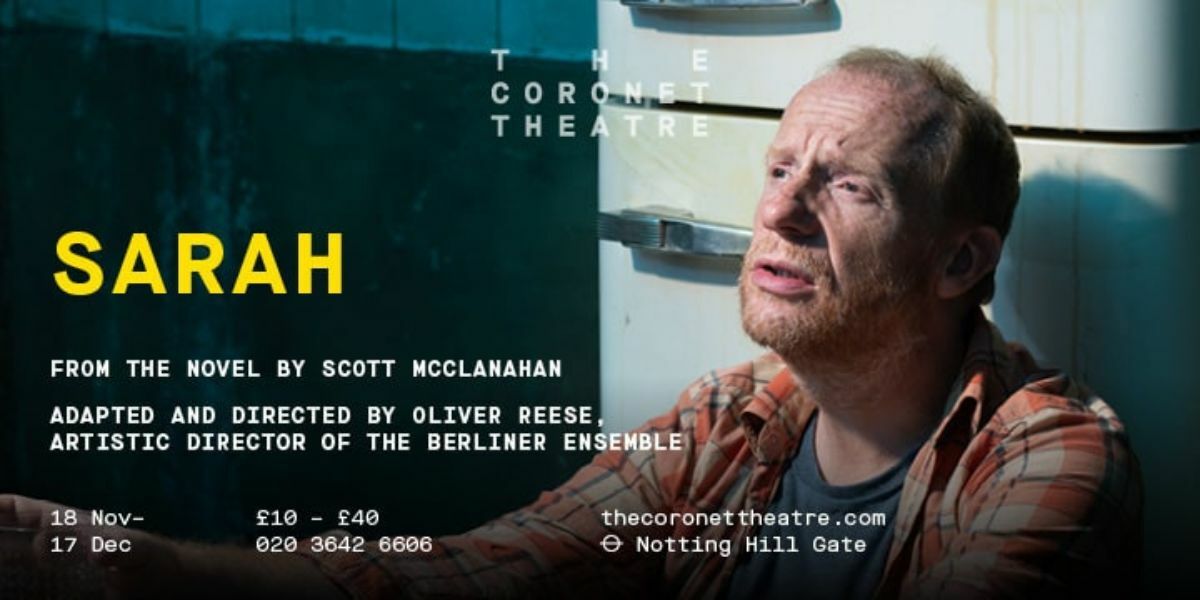 Based on the novel The Sarah Book by Scott McClanahan, Sarah comes to the Coronet Theatre.
From the novel by Scott McClanahan and starring Jonathan Slinger. The Autumn Coronet Theatre production is Sarah, a window into modern middle-America and an intimate, raw and surprisingly funny story of the end of a marriage. Adapted from the novel The Sarah Book by American Appalachian Scott McClanahan, Sarah is directed by Berliner Ensemble Artistic Director Oliver Reese and stars Jonathan Slinger.
Scott is an average American guy. He teaches literature at a trade school, is married with two children and always tries to do the right thing. But what is the 'right' thing in the context of the American Dream? In this powerful one-man semi-autobiographical show McClanahan takes us on the journey of a man witnessing his world crumbling whilst living it – and of perhaps coming out the other side.
'We worked with Oliver Reese, Artistic Director of The Berliner Ensemble, in 2020, when we presented the truly exceptional production of The Tin Drum. When Oliver sent me McClanahan's The Sarah Book, I, like him, thought it would make an outstanding stage play. It moved, amused and disturbed me, and I am so glad to make a brand-new English language production for the UK. ' – Artistic Director, Anda Winters
Age restriction
To be confirmed.
Running time
1 hour 35 minutes
Performance dates
18 November - 17 December 2022
Customer
Reviews
3 reviews
4.3